04 Aug

Celebrating Women in Business – Celia du Preez
Celebrating Women in Business – Celia du Preez
As an entrepreneur, I'm sure you'd agree with me that it is important to nurture and grow your business. Something I have learned over the years is that systems and processes are the essential building blocks of any successful company. When you think about it you'll realize that every facet of your business – the shop floor, in the warehouse or in your office – is part of a system that can be managed and improved by applying correct principles. 
To be honest this was something I struggled with for many years… For a long time the company was 'organised chaos'. Everyone was simply doing something because it had to be done. There was no proper management or control process at all.  And running my business was challenging. However, my life changed after I was introduced by a dear friend to Celia from the Business Expansion Club (BEC).
Celia is part of the team that runs the Kyalami Business Expansion Club. The BEC is where business owners, executives, entrepreneurs, managers etc get educated on proven Management Systems, to organize and operate their businesses more efficiently. To bring their business from complete chaos to stability and initiate growth.

But that is not all she does for a living (there is so much more)… Meet Celia below and you'll soon find out why she is such an inspiring and aspiring role model for South-African Business Woman.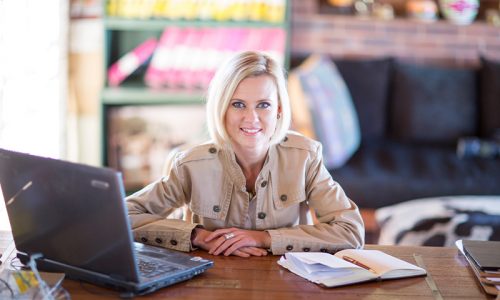 My name is Celia du Preez. I have quite a few business titles (if I can call it that). First and foremost  I am the Production Executive at Hayward's Grand Safari Company and the Owner, Peter Hayward's Communicator and Deputy Camp Commander on safari.
I like attention to detail, organisation and putting order into an environment.  My main function is to ensure Peter's vision and creativity comes alive by coordinating the different activities that make up the project of building tented camps in pristine wilderness regions of Southern Africa, hosting private, big group safari events.  I have a fond interest in people and serving them in making their dreams a reality, making the impossible possible, and that remains the fuel that flames my passion.  I ensure our communication lines are clear and clean between the agent and/or client, the Land Custodian, the various service providers as well as all our staff, in order to produce our valuable final exchangeable product which is "A rare and privileged tented safari event that supersedes the expectations of the client in every way and is fully acknowledged as one of the greatest wilderness event experiences of their lives".  
Learn more about the breath-taking Hayward Safari's here:
Through our expeditions in southern Africa, always in search of new territory for tented camps in places of significance, I often wander off the beaten track looking for the pulse of the region and the heartbeat of the community, the local artisans, the storytellers and elders of a village, the sacred values of the area and the inspiration for what is created or traded.  This has led me to another business venture where I developed and designed a product range that includes handbags and travel bags to assist communities and share inspirational African stories. www.celiainafrica.com is a page dedicated to my travels and adventures, treasures I find and my experiences along the way.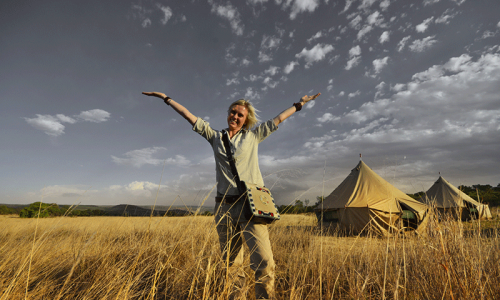 We are dedicated to better the lives of all our staff working with us, by presenting workshops and involving them with various self-improvement training programs.
Then last but not least, Peter and I also run The Business Expansion Club as mentioned earlier to assist Entrepreneurs and Business Owners to implement organisational and administrative tools in their business, which we have used successfully for over 15 years and which enabled us to win many international awards for our work.  www.kyalamibec.co.za/
We have also used this technology to flourish and prosper.
For a woman in business, it is most important to find a partner in life and business, who shares your purpose, stimulates your thoughts and your mind, assists you positively to strive and reach your desired goals in life.  In a fast-paced world where women are expected to have many different roles in business and family, it is vital to put an organising structure around you.  
You are as successful and competent as you are able to adjust the environment to you.  Your role as a human being in life is to be professional and effective.  A woman who is able to recognize her own strengths and purpose, validate and grant those around her importance, has the ability to choose people who are alive and conscious, who can forward constructive motion in whichever part of your life they are involved in – has the power to create magic, to heal others with her presence, provide workable solutions and encourage people around her to be better in life. 
Celia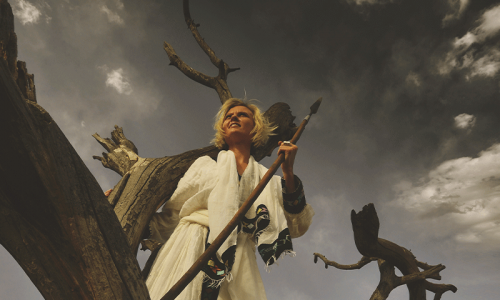 Powerful words by a powerful woman. As a woman in business myself, I can relate to Celia's view and I too believe that a woman should recognize her own strength and concern her goals she has set out for herself. In the short time I have been part of the BEC I have learned so much about various processes and management tools which helped me change my business to be more successful.
Celia and I invite you to become part of the BEC to establish and grow your business to its fullest potential.