04 Aug

What women in business need to succeed

As the founder of Born Intelligence, I have learnt a thing or two about surviving in business. And as a female entrepreneur, I know and understand that there are battles that need to be fought Fiercely on a daily basis to make ends meet.  
Today more and more women opt to build their own business and break through the glass ceiling and moulds set out by previous norms. I believe the rise of female entrepreneurship is both essential and a great opportunity. 
To celebrate Women's Month in South Africa we've asked my dear friend and the phenomenal Natalia Nemes-Chouki – President of WISE Africa – to share her opinion on What does a woman in business need to succeed? 
This is Natalia's encouraging advice on entrepreneurship especially for women: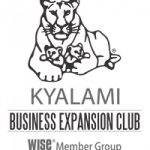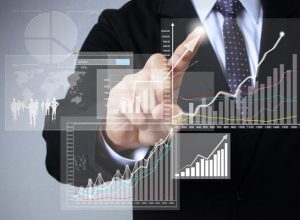 Hello I am Natalia and I am the President of WISE in Africa and we help businesses implement systems, processes and policies for their particular circumstances in order for them to grow and prosper. 
There are so many new circumstances we are faced within the current day and age. 2020 has been a bit like an action/thriller movie so far, filled with things we haven't even seen in our wildest dreams. I am positive though that, like most action movies, this too will have a good ending! 
That may sound like womanly hope, but isn't that what our role is, as women? To be positive, to give that woman's touch to life and always strive to create a beautiful future which our children and loved ones will enjoy till the end of time? 
While many of us in business are faced with new obstacles in these trying times, aren't business challenges always there, even during the "normal"? 
And if there were solutions to the "normal business challenges" would they hold out and solve these new obstacles too? 
When solutions derive from natural laws and simple truths, they can be applied to a whole range of similar problems. 
Let's take baking for an example; by knowing the basics of baking, we can come up with cake recipes ourselves, or we can solve a problem facing us when a recipe that we were trying to do isn't working out!  Business works just the same: if we understand the fundamentals of business, we can solve business problems. 
How can I make my goals a reality? 
How can I organize effectively and not disperse? 
How do I save my business during these times?
How do I grow my business? 
These are some of the most basic problems which we all face as female entrepreneurs. 
When you adopt a set of workable tools to deal with these, you will have a solid foundation from which you can generate stability and certainty for yourself.  And that is what your family, your partner, your children and your associates need from you: stability and certainty. 
Let me tell you there are workable solutions that are tried and tested by more than 54 000 companies around the world and they have used these tools to save, scale, grow and run their businesses even during the "Corona Times".
It's a godsend for anyone who wants efficiency, positivity, achievement, stability, certainty and growth in her business. 
Under the banner of WISE – an international membership organization, you can take business courses, partake in seminars (webinars), and meet a lot of amazing like-minded female entrepreneurs.  Our mission is to create success and expand businesses. We want a country that is flourishing and prospering because in a healthy economy everyone wins and that beautiful future that we dream about can become a reality.
We are proud members of the WISE community and I can truly say that the systems and tools Natalia and her team teach us, works. I have applied the systems and processes in my own company and we've seen the results. 
If you are looking for ways to save and bring stability and growth and want to improve your business to reach new heights, then get in contact with the Business Expansion Club to start organising your business for ultimate success. 
All you have to do is fill in your info below and we will get in touch with you.