20 Jun

What's happening on Google's second page?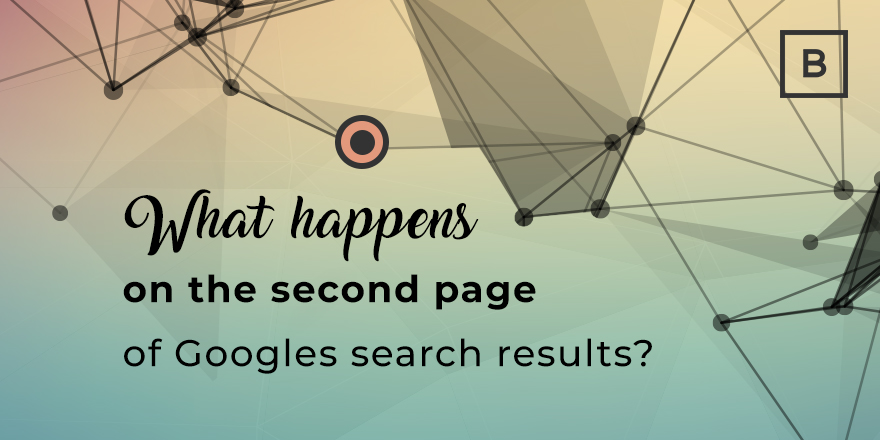 What's happening on Google's second page?
If you ever need to hide a dead body – use the second page in Google's search result, no one will ever find it! Page 2 is where the forgotten content and websites go to die.
The average web user never goes past the top 5 listings on a search result, more than 70% of all clicks goes to these top 5 results. And that doesn't include the paid results we find at the top of the page. Scrolling down rarely happens, with a 5% change that users will choose "next page" when Googling something.
Why does this matter?
As soon as a search result gains the attention of a user, they will most likely open the website and click/browse through it in order the get more information, or take some kind of action.  Most users will click on one of the top ranking search results because:
      They have found what they were looking for

      Don't want to scroll any further

      Have limited time

      Or a combination of these options
This implies the higher your site ranks, the better chance you have that users will open your website. The longer users stay on your site, the more value your site has according to Google. This means, your page might start ranking even higher for the same results! Keep up the good work!
Unfortunately it isn't so simple to "keep up the good work", Google is frequently changing its search algorithms, which might cause a high ranking page to suddenly drop to the dreaded page 2! To avoid death by search, you need to stay up to date with all the latest rules and regulations set by Google. This can be done by applying to Google's rigorous SEO training, with yearly exams,
OR
You can ask our in-house SEO specialists to help you out! All our SEO whisperers are Google certified and knows all the Google ins-and outs! With our help, you will always be number one!