08 Jan

Update your business for the new year

2021 is Here and it's Time for Change! Update your Business for the new year.
It is the beginning of a new year. We all can most definitely agree 2020 was hectic! Luckily, the new year brings along new beginings, new adventures and the opportunity to start fresh. 
Now is the perfect time to rebrand your business, get a new email signature, redesign your website, and get more high quality customers with new lead generation. Trust Born Intelligence to help you with all these services! Get your business up and running and let us lead the way.
Change is always good! Why you might ask?
Don't be afraid to update and change in your business. Change can lead to many positive things. It can lead to retaining a competitive edge and also remaining relevant in your business area. Change encourages innovation, develops skills, develops staff and leads to better business opportunities. Change is scary, we know! But the opportunities that arise from changing your point of view is out of this world!
The World is changing
We are in a world that is constantly changing. Technology is one of the things that change rapidly with new updates and trends coming to light. How are you going to keep up? You simply need to adapt to new technology. Our way of communication has changed, we use email, Facebook, Instagram and various other social platforms. (Gone are the days of fancy handwritten letters).
Designs and algorithms change constantly to ensure better user experience and safety online. That is why it's so important to update your websites, apps and even how you communicate with your customers via social media or email. You need to remain on top. You need to fit in with the latest trends and why to communicate.
Tips to Change:
Redesign and develop your website.

Change your visuals on your platforms to be eye catching and appealing.

Make your website responsive and mobile friendly.

Refresh your SEO to attract new clients.

Rethink your keywords and targeting to improve overall conversion rates.
Change Means Growth Opportunities.
Change in business environments can allow you to explore new opportunities and exercise creativity in a way that will benefit you through new ideas and increase commitment. Get creative. Consider new strategies that will profit your business and expand your horizon. Dabble with new ways to get your business recognized. See what works for your business and what doesn't, like trying out a Mobile app. Will the app benefit your company or not? Does it make life easier for your customers to find certain products or services. Try new things that you haven't considered before. Maybe you have never tried email marketing. Now is the time to do it! Life and learn. That is the only way you will find out what works for your company. Let us help you explore new territory and lead a way to growth. Let us help to make your business more successful. 
Customer Needs Are Constantly Evolving.
Customers now expect your business to always be open, especially with a swipe of a smartphone. The world evolves constantly and so do the customers. They demand new types of products and services. This opens up new areas of opportunities to meet their clients needs. You can look into new ways to attract these potential customers by using various types of marketing to showcase your products of services. Use social media and emails to promote your business. Make your customers excited and show that you can fulfil their needs. Increase your customer base by asking their opinions, maybe by sending an email or a survey. This will lead to the customers feeling more involved. Great service will lead to increased sales. Born Intelligence can help you come up with great ideas to keep your customers walking through that door.
Challenging The Status Quo
Ask the question "Why?". Why don't we have quality leads? Why aren't we gaining any new customers? Asking these simple questions can lead to new innovations and new ideas. SO what might you be doing wrong? Is it the fact that you don't know how to promote your business or keep up with the current trends. What can you improve to go beyond your current state and reach new heights. What can you do to be better than your competition? You should know your customers and what they want like if they are interested in good offers or want to know about the latest products. Inform them by sending out newsletters and changing for the better. Make everything you offer more appealing. 
Staying On Top Of The Game
Just stay on top. Or if you aren't then do something about it. Make something new. Let your brand identity stand out from all the rest. And how do you do it? Invest in advertisements to attract people to your product or services. Find new innovative ideas to promote yourself on social media like hosting a competition, while sending them to your website. Rethink your business. Try information leaflets or cards to create your personal brand and recognition.  Design a new billboard that will build brand awareness and broadcast your business to attract more people as possible. Start a campaign! This will establish your business credibility and sense of truth. 
If you're the kind of organization who understands the need for and the benefits of change, and you have a willingness to say yes, accept, and embrace change, then you will be the business which stands above the competition.
We can help you with your Corporate Identity, Print Advertisement Material, Website, Mobile APPs, Activations, Exhibitions and events, Signage, Brochures, Billboards, Escalator Branding, Information Leaflets and Cards, Social media and much much more! Unlock your business potential today by creating a brand for your business!
What Is It Like Working With Born Intelligence?
Don't take our word for it. Let our clients tell you more!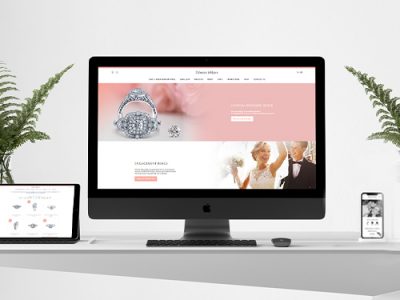 Custom Designer Jewellery 
I've been working with Born Intelligence Studio for about a year now. I've worked with many agencies of the years, I can confidently say that the Born Intelligence Studio is the best agency that we've ever worked with!
The difference with Born Intelligence Studio is their approach is based on thorough research with a specific goal of creating leads and sales, that's worked for us. They have a great team, they understand our customers very well, they work very professionally and there on time. I would gladly rate them five out of five. 
Déonne Le Roux
Owner of Déonne Le Roux Jewellers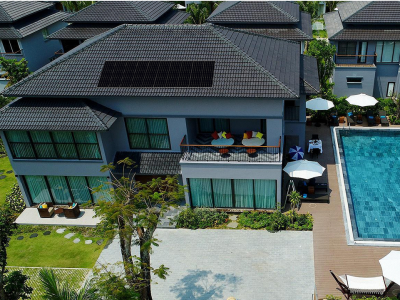 Affordable Solar Energy
I am so thankful and privileged to have worked with Born Intelligence. I wanted to get new leads that were already interested in our products. On a weekly basis, we had more than 85 leads with customers ready to buy. We literally have too many leads to handle!
Shanei has a skill set above anything I have ever seen, she is an effective leader and has an excellent big picture vision. If you are looking for someone who brings great energy & creativity to your marketing and will work hard to execute your goal, Shanei and her team is the right fit for the job.
Aluschka van Heerden
Owner of Solar Man Pty Ltd
Open your business for new opportunities! Reinvent yourself. Leave the past behind and begin with something new. Something better. Make your business EXTRAORDINARY. Born Intelligence can help you achieve your desired goals and get you out there. We will help you be SEEN.  
Don't forget to book your free consultation. Let us help you! It will all be worth it.